Whether you are a business or individual, storage containers provide an excellent solution to insufficient storage space. While purchasing a container is an option, more customers choose to rent. Renting a storage container is a convenient and cost-effective option, which is why many people choose this over purchasing. Before you rent, we have some tips to offer you in your search for the perfect storage solution!
Tips for Before You Rent
1. Decide what size container you will need.
Depending on what you need to store, the size of the container you need will vary.
Sizes Offered by Sun Pac Storage Containers
10′ Container
20′ Container
22′ Container
26′ Container
40′ Container
2. Determine how long you will need the container.
You might only need storage for a few months, however, you may need it for a year or more. The amount of time you need to rent a storage container varies depending on why you are renting one in the first place. Construction job sites could end up needing storage for the duration of a project, which could be over a year. For residential or business storage, a rental might last only a few months. It's important to know how long you will rent a storage container beforehand so that you can find out exactly what the cost is going to be ahead of time.
3. Know what features you want.
Not all storage containers are the same. That's why you should know exactly what you need before you rent one. From doors to secure locking systems, there are a few features to decide on when you're looking for a storage container.
Storage/Office Containers
Most of the time, storage containers function as what you'd expect––storage spaces. But, maybe you need more than just a storage space. You could also be looking for a mobile office. At Sun Pac Storage Containers, we offer container offices for rent. To learn more about container offices read Office Containers: Why Your Next Job Site Needs One.
4. Find out how to prepare for delivery.
Depending on the site for delivery, there may need to be some preparations done prior to the delivery of your rental container.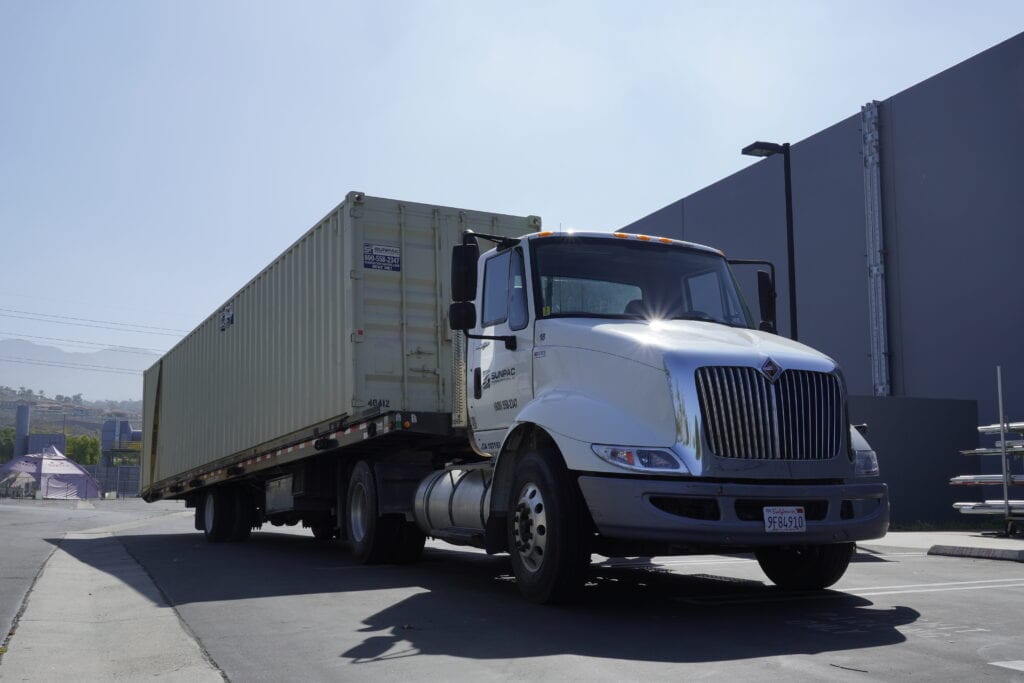 5. See if you need a permit.
Depending on where you want to place your storage container, you may require a permit. Check with local laws to determine if obtaining a permit is necessary.
6. Ask questions of your container supplier.
Sometimes it's overwhelming to start the process of finding the right storage solution for you. What questions should you ask? To make it easier for you, we've compiled a list of questions you can ask your potential container provider.
Questions to Ask Before Renting a Container
How much is your rental fee?
Is there a minimum amount of time I must rent the container?
What sizes of containers do you offer?
How early can I get the container delivered?
Do you charge a delivery/removal fee?
What condition are your containers in?
How do I prepare for delivery/removal?
Ready to Rent?
Sun Pac Storage Containers is here to help you find the perfect storage solution for you! Call us at (800) 558-2347 or visit our Request a Quote page and one of our container specialists will be happy to assist you with answering questions & renting a storage container.