Sun Pac Storage Containers has been in business since 1983.  We are family owned and operated, with a proven track record in the portable storage industry, providing a strong commitment to customer service and satisfaction.  We are located in southern California and service Los Angeles, Orange County, Riverside, San Bernadino, San Diego, and Ventura counties and the Inland Empire.  Additionally, we have used storage containers for sale in both California and western Arizona.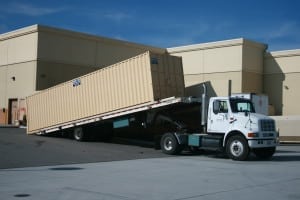 To better serve our customers' needs, Sun Pac's containers range from 15′ to 40′ in length, with additional sizes upon request. We are committed to always bringing you the fastest response, the highest quality of service, and the most secure containers in Southern California's Storage Container Industry.
Sun Pac also provides haul away, on-site moves and relocations upon request.  To learn more about us, to schedule a container rental, or to inquire about our used storage containers for sale, call us at (800) 558-2347 and speak with one of our knowledgeable sales representatives. Contact us Today! or visit our Frequently Asked Questions for additional information.
Next time you are needing portable storage containers or container rental, give us a call! You have everything to gain. We know you will be pleasantly surprised with your experience with us, and our superior level of service.